Welcome to Rocking R RV Park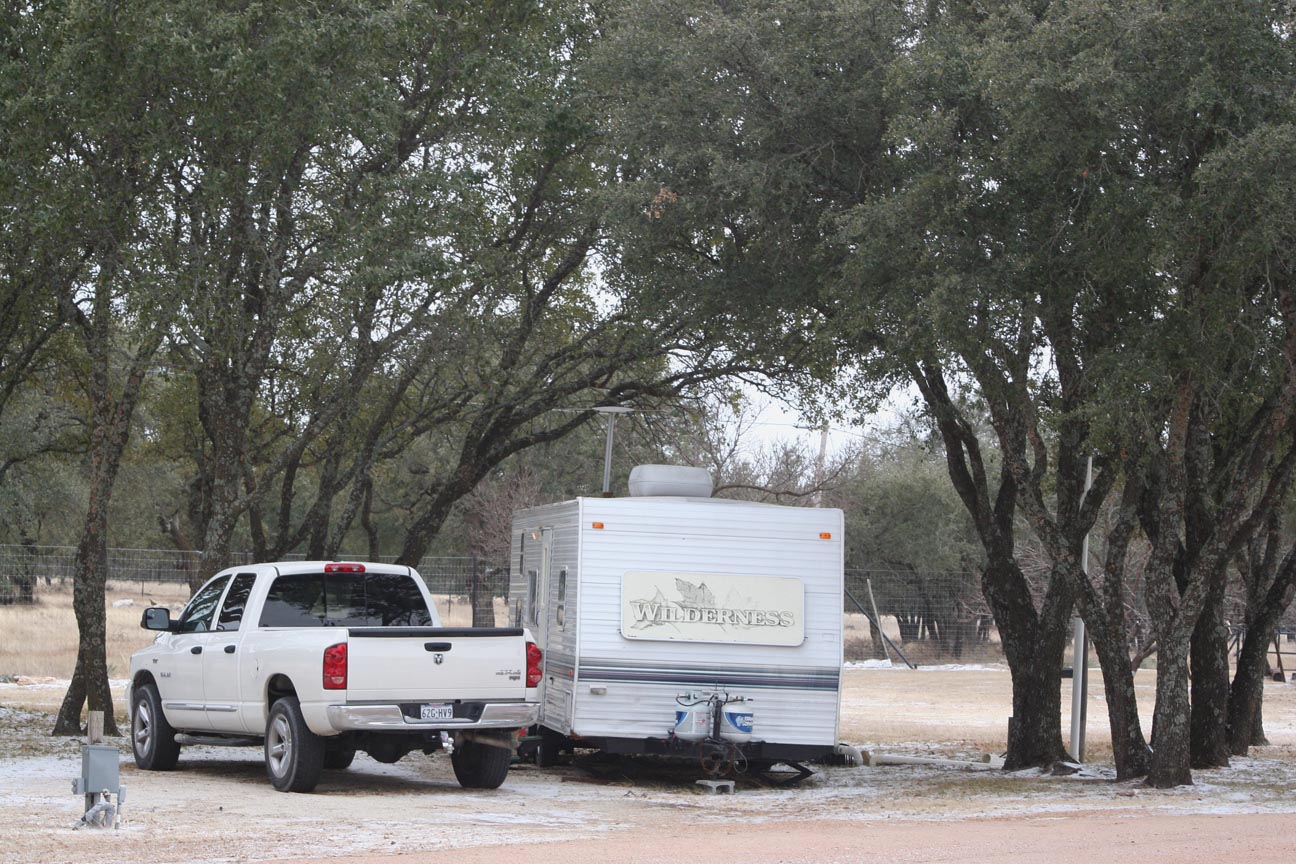 We are all about the out doors. Our ranch is a "real" working ranch that has been operation by our family for over 100 years. The Rocking R raises Brangus cattle, crossbred cattle, as well as, longhorns. We have one of the largest herds of Royal White Hair sheep in Texas. We raise white tail deer and we have a passion for piebald deer.
Brady is the geographical "HEART of TEXAS"
We are located on HWY 87 North - just outside the city limits. Brady is where the road runners hide and the bluebonnets lure. The heritage of Brady is strong. Brady sports Brady lake. ,It is near by, in case you have a boat or just want to wash your worm!! The World Championship Goat Cook Off is held here every labor day. Everyone comes to win. Check out the BBQ in town while you visit with us. You will be amazed. Brady has 2 museums. The Heart of Texas historical museum is complete with 2 old buildings moved from our airport- Curtis Field. Curtis Field was used during World War 2 as a Pilots' training school.
Many troops were trained here. The second museum is the Heat of Texas Country and Western Music museum and headquarters. The museum has a collection of memorabilia from the well known country and western entertainers. This museum sponsors a country and western dance in March. This is quite a Bash!!! People from all over the world come too little old Brady to dance to the great oldies country music.
Across the Hwy from the park and a little toward town is the Brady Golf Course. Everyone is invited to play golf – if that is your game.
We welcome your pets (on a leash, please). The park has a nice potty and play area for your dogs use. Please clean up for the next doggie guest. Disposal containers are adjacent.
Our park is friendly and clean. The preferred greeting is "HOWDY Y'ALL". Just sit outside under the oaks, listen to the birds and feel the country breeze swirl around your face. Look at the deer, the sheep, the cattle and our resident wild turkeys. There is NO telling what may come strolling along. Please "Holler" at our park manager Marti Luttrall. She will take good care of y'all.

Our Rates are:
$30.00 Nightly
$135.00 Weekly
$235.00 Bi-Weekly
$400.00 monthly

This includes water, sewer, electricity, WiFi, fenced area for the dogs, and a very country atmosphere.
We are proud of our piece of Texas. Stop and visit for a day or stay a while.